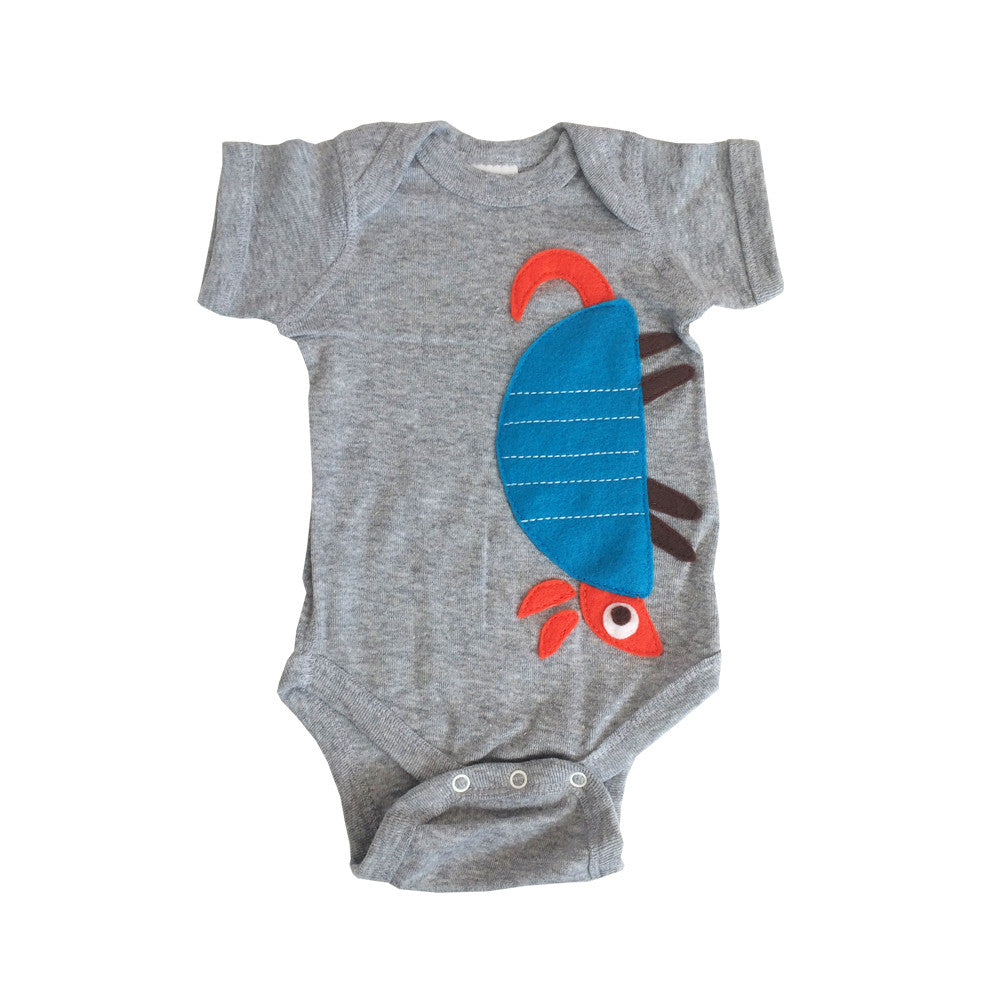 Armadillo Onesie - We Love Texas!
$ 36.00
Proud to be made in Austin, Texas! mi cielo is introducing a Texas theme collection and the first one is ARMADILLO! It will make a perfect gift too!
I cut out felt pieces and they are appliqu̩d to the shirt. This infant bodysuit is made to order. It is handmade & hand-stitched with 100% love by me in Paradise!